Here at Glam Toast, we believe Derma Rollers should be

"disposable"

for the sake of hygiene reasons and to lower the risk of infections

Derma Roller has been proven to have many skincare benefits, the absorption of serums and active ingredients is increased by 300%, ensuring that you receive maximum results from your current products and routine. The roller helps to eliminate breakouts and blackheads, along with providing anti-ageing benefits to create supple, healthy looking skin.

Glam Toast breakthrough spiral system designed on each microneedle which allows the serum to flow into the skin using your valuable serums effectively!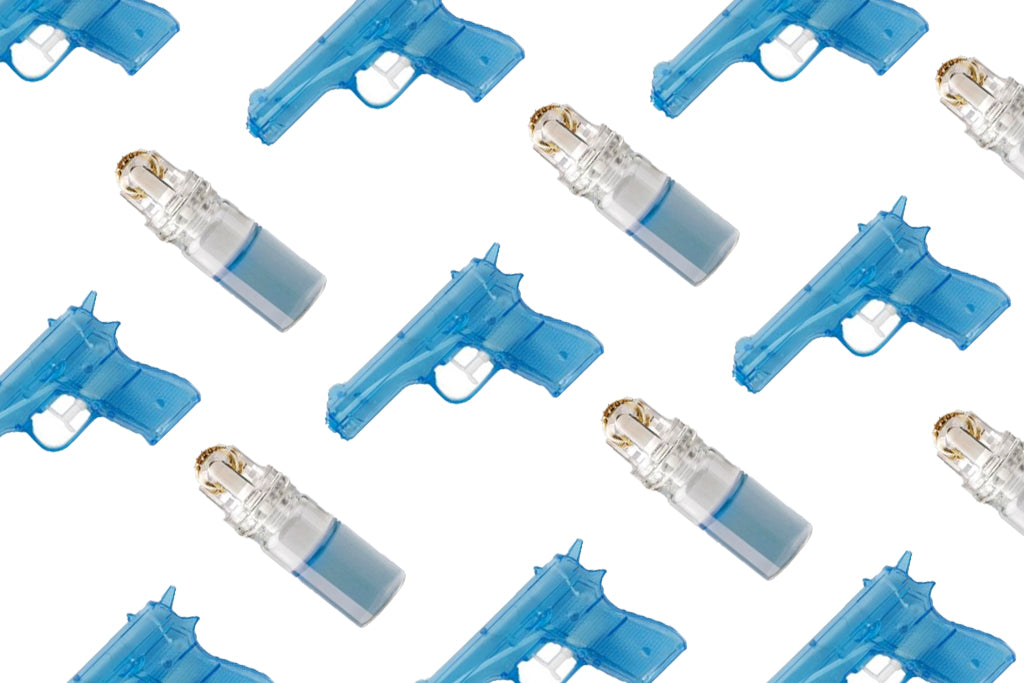 Key Benefits
Stimulates collagen to repair skin irregularities

Increases absorption of oils, serums, and moisturizers

Reduces the appearance of fine lines and wrinkles

Improves the appearance of rosacea and hyperpigmentation
Safe & Painless
Our cosmetic needling instrument has dermatologist recommended 0.25mm needle length.

Micro-Exfoliation
Assists with activating the skins natural healing response to create a smoother, plumper, and firmer appearance.
Highest Quality Gold Titanium
Formulated Grade A Gold titanium 24K and nothing more.
Sterilized
Ultraviolet disinfection
How To Use
1. Fill serum into the serum applicator (up to 10ml).
2. Wash and pat skin dry.
3. Apply a medium pressure. Roll back and forth in desired area for 4-5 times. Switch direction.
4. Apply moisturizer or repairing serum after use.
5. Use once a week for optimal results. 
Area of Application
Face

Body

Around the eyes

Even hands !
Good to know 
The microneedles have the same thickness as hair and pierce the skin painlessly.

The compact design makes it easy to carry.

Do not use Derma Roller on infected or irritated skin, open wounds or active breakouts.

Take care to thoroughly cleanse skin prior to use and only apply products after Derma Roller treatment that are not compromised or contaminated.

Keep out of reach of children.
Product Includes
1x Disposable Gold titanium 24K Derma Roller
painless collagen stimulating facial workout